Explore conservation lands all over town with friendly, knowledgeable walk leaders!
Upcoming Walks with T3C…November & December 2018
Heavy rain will cancel the walks. No dogs, please.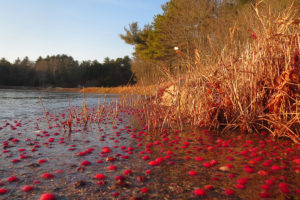 Walk at Bourne Farm, Wing Pond Woods & cranberry bog, West Falmouth with Molly Cornell
Wednesday, November 7, 10 to 11:30 AM
These lovely areas, with open field, gently sloping paths, cranberry bogs, oak and pine woodland, and a large kettle hole pond  (plus an historic cattle tunnel!) have much to offer on a cool-weather walk. Bourne Farm is owned and managed by Salt Pond Areas Bird Sanctuaries, Inc. and dates back to 1775. The open farmland and adjacent woodland comprise 49 acres and link (via the Shining Sea Bikeway) to the Town-owned Cardoza Farm (45 acres) to the south and Wing Pond Woods directly to the north. All of these permanently protected areas are accessible from the bike path.
Directions: Meet at Bourne Farm parking area, off West Falmouth Highway (Rte 28A), directly opposite junction with Thomas Landers Road.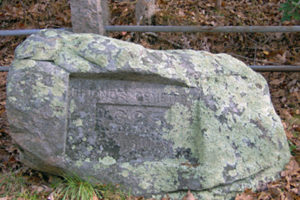 Nature Walk at Mock-Moraine Trails, West Falmouth with Alex Lancaster & Marcy Klattenberg
Sunday, November 11, 10 AM to noon
Alex and Marcy will lead walks on two of our adjacent treasures of open space, the Mock Moraine and Eaton parcels in West Falmouth. These linked conservation areas started with the first acquisition of 7 acres in 1986. By 2007 the area of combined town and 300 Committee land had expanded to 20.4 acres, the last 6.3 made possible by a bequest from Betty Eaton, the long-time volunteer land steward of Mock Moraine. The parcels are situated at the western edge of the glacial moraine, and show evidence of glacial activity with the hilly terrain, boulders and kettle holes. Walkers will also see Cape Cod's oldest Quaker (Friends) cemetery and a granite post marking the location of Falmouth's first Quaker meetinghouse. An ancient way, a path used by the Quakers who traveled from Sandwich to settle in Falmouth in the 1600s, runs through the property to the nearby burial ground.
Directions: Meet at the parking lot by the West Falmouth ball field and tennis courts on Blacksmith Shop Road, off Rte. 28A behind the Fire Station.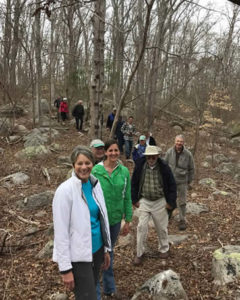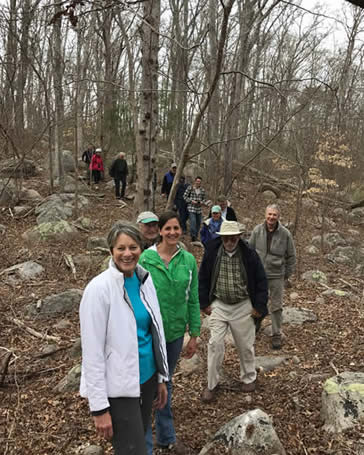 Hike around Long Pond: A Partnership of T3C and the Buzzards Bay Coalition
Sunday, November 18, 10 AM to noon
Join T3C and the Buzzards Bay Coalition (BBC) for this scenic and somewhat rugged hike along the dirt service road that circles Long Pond, Falmouth's reservoir. The main trail along the western side of Long Pond is also the southern portion of Falmouth's Moraine Trail. During this approximately 3.5-mile hike, leaders will stop along the way to observe natural features of the area; hikers are sure to enjoy the beautiful views of the pond from almost every vantage point.
Directions: Meet at the dirt parking area near the Goodwill Park pavilion, overlooking Grews Pond, about 0.3 mile west of the Gifford Street entrance to Long Pond/Goodwill Park.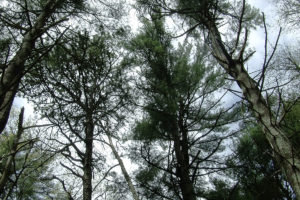 Night Hike with Mike Tucker…"Saunter Under the Stars" at Long Pond
Sunday, November 18, 4:30 to 6:30 PM
Many have enjoyed the stunning beauty of Long Pond and its surrounding forest in the daytime. But a stroll in the dark offers a different kind of beautiful experience. The silence of the winter woods might be interrupted by the hooting of an owl or the howl of a coyote. We will discuss critters and how they survive winter nights and we will even try calling in owls. Please dress warmly, wear appropriate shows and bring a flashlight.
Directions: Meet in the parking area at the Goodwill Park entrance, just off Gifford Street.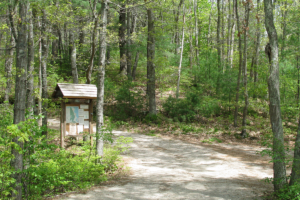 Walk at Matt Souza Conservation Area and Coonamessett Upper Bogs with Molly Cornell
Wednesday, November 21, 10 to 11:30 AM
Discover the headwaters of the Coonamessett River, and the man-made "Dutchman's Ditch" that connects the river to Coonamessett Pond. Special features of this walk include cranberry bogs, an unpaved, level road that leads to the shore of Coonamessett Pond, a herring run that follows the road and ends in a weir at the pond, and a foot path that winds through a stand of tall pines.
Directions: Park at upper bogs in large, unpaved lot off Hatchville Road, just east of Turner Road intersection and opposite the entrance to Matt Souza Conservation Area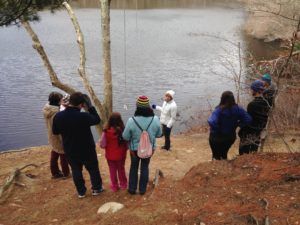 Post-Thanksgiving Stuffing Stroll in Beebe Woods with Cathy Kligler
Sunday, November 25, 1 to 3:00 PM
This is a great family activity for the holiday weekend. Walk off some holiday calories and enjoy the beauty of our lovely Beebe Woods. Strollers of all ages are invited and should expect a moderate pace, with  a few hills and some uneven footing as the group makes its way to the Punch Bowl and back.
Directions: Meet at the hiker's lot at the top of Highfield Drive, turning right past the Cape Cod Conservatory.
Note: Before or after the walk, feel free to visit Highfield Hall, on its first weekend of Holidays at Highfield.
Coming in December…
36th Annual Cape Cod Lake & Pond Waterfowl Census with Molly Cornell
Saturday, December 1, 8:30 AM to noon
Join "Team 300 Committee!" All ages and levels of experience (or inexperience) are welcome…the only requirement is a sense of adventure. T3C's section begins behind the West Falmouth Post Office. From there we will carpool to several ponds in West and North Falmouth to count every loon, grebe, swan, goose, duck and merganser that we see.
Directions: Meet in the parking lot behind the West Falmouth Post Office just south of the intersection of Brick Kiln Road and 28A. Dress for the weather. Bring a snack & water, also binoculars & scope if you have them. Driving rain, sleet or blizzard conditions cancel.
Rain Date: Monday, December 3, 8:30 AM to noon. Questions?  Contact Molly Cornell 508-274-8843
*Note: Charlie Cooper is doing a section of the Falmouth Survey on Sunday, December 2 starting at 8:30 am.  Contact Charlie for details:  978-771-8977 or email coop88b@gmail.com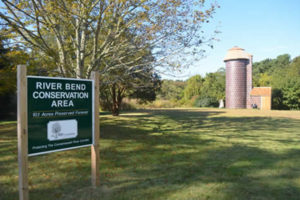 Nature Walk: River Bend to Andrews Grove Loop with Molly Cornell
Wednesday, December 5, 10 to 11:30 AM
River Bend Conservation Area long ago was a dairy farm; later it housed a family-owned dog kennel business. This jewel of a site, and the Bartolomei parcel across the street, are vital links in the Coonamesset River corridor. Andrews Grove is the newest link in this greenway, just south along the River and Pond 14, which was secured by The 300 Committee earlier this year in conjunction with the Town's purchase of the historic Tony Andrews Farm. All of these protected lands are a testimony to the families who cared deeply for land preservation. This is sure to be a lovely walk!
Directions: Park at River Bend Farm, 682 Sandwich Road in East Falmouth.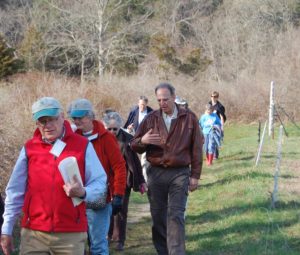 Nature Walk at Peterson Farm with Molly Cornell
Wednesday, December 19, 10 to 11:30 AM
Peterson Farm, part of several parcels of land granted to John and William Weeks beginning in 1677, is one of the oldest remaining farms on Cape Cod. The open fields, mixed edge and woodland provide a wonderfully diverse habitat for viewing our wintering birds.
Directions: Meet at the entrance to Peterson Farm on McCallum Drive off Woods Hole Road (going south on Woods Hole Road 0.7 miles beyond the Locust Street bike path crossing, turn right onto MaCallum Drive and an immediate right up the drive to Peterson Farm).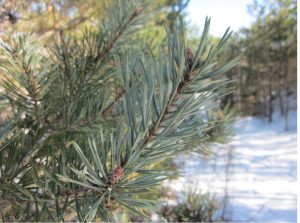 Winter Walk at Breivogel Ponds with Alex Lancaster & Marcy Klattenberg
Sunday, December 30, 10 AM to noon
The 67-acre Breivogel Ponds Conservation Area features a variety of habitats–woodland, grassland, fresh water ponds and new vernal pools. In spring 2016, T3C and the Town of Falmouth Conservation Department worked together to begin restoration of nearly 20 acres of an old sand and gravel mine here. The wide open central area leads to a lovely woods filled with tall pines and winding trails at the back of the property. Come discover this fascinating conservation land and all it has to offer.
Directions: Meet at the Breivogel parking area on the east side of Blacksmith Shop Road, 1 mile north of Falmouth High School (555 Blacksmith Shop Road). Wear warm clothes and sturdy walking shoes. Rain will cancel.