During this 2-week period,  enjoy an on-your-own bicycle tour of Falmouth's open spaces!
Visit 9 conservation parcels in about 11 miles along Falmouth's roadways, beginning and ending at Andrews Farm.
Review/Print our P2P Map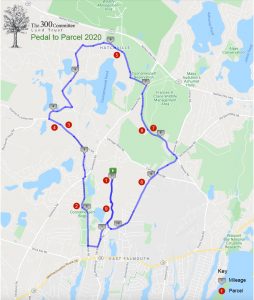 Review/Print the P2P 2020 Course Directions
Review/Print the P2P 2020 Conservation Stop Parcel Descriptions
Have fun and please ride carefully!
Remember your helmet and always follow the rules of the road.
Note that mileages and directions are included to the best of our ability, but definitely are not 100% accurate.