Explore conservation lands all over town with friendly, knowledgeable walk leaders!
Upcoming T3C walks, November & December 2019
Heavy rain will cancel the walks. Please keep dogs at home.
Toner Parcel & Upper Coonamessett River Bogs with Molly Cornell
Monday, November 25, 10 to 11:30 AM
Explore the headwaters of the Coonamessett River, and the man-made "Dutchman's Ditch" that connects the river to Coonamessett Pond. Special feature of this walk include cranberry bogs, an unpaved, level road that leads to the shore of Coonameseest Pond, a herring run that follows the road and ends in a weir at the pond, and a foot path that winds through a stand of tall pines.
Directions: Meet at the large dirt parking area on the south side of Hatchville Road, by the Air Force Pumping Station, between 154 & 178 Hatchville Road (just east of the intersection with Turner Road, opposite the entrance to Matt Souza Conservation Area).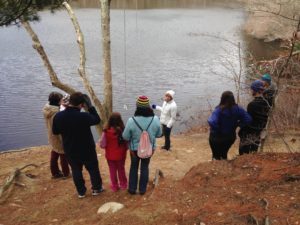 Post-Thanksgiving Stuffing Stroll in Beebe Woods with Marcy Klattenberg and Valerie Butcher
Sunday, December 1, TIME: TBD
Explore the old carriage roads and walking paths in Beebe Woods as you walk off some of that delicious pumpkin pie! Bring the family and enjoy Falmouth's beautiful woods.
Directions: Meet at the hiker's lot at the top of Depot Road/ Highfield Drive, turning right past the Cape Cod Conservatory.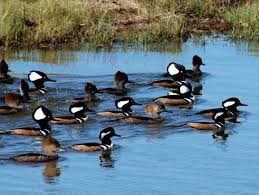 37th Annual Cape Cod Lake & Pond Waterfowl Census, Saturday & Sunday, December 7 & 8 (details follow)
Saturday, December 7, 9:00 AM to Noon (Rain Date: Monday, December 9); Leader Molly Cornell, 508-274-8843
The "Team T3C" census will begin in West Falmouth. From there, the group will proceed north to several ponds in West and North Falmouth to count everything that honks, quacks, or otherwise identifies as waterfowl. All ages and levels of experience are welcome! The only requirement is a sense of adventure.
Directions: Meet in the parking lot behind the West Falmouth Post Office (410 West Falmouth Highway). Dress for the weather. Bring a snack & water, also binoculars & scope if you have them. Driving rain, sleet or blizzard conditions cancel.
Sunday, December 8, 9:00 AM until whenever you need to stop; Leader Charlie Cooper 978-771-8977
Directions: Meet in the Woodneck Beach parking lot, off Sippewissett Road. This census covers many lovely ponds from Falmouth to Waquoit.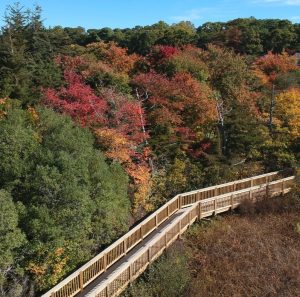 Two Ponds Conservation Area with Alex Lancaster and Marcy Klattenberg
Wednesday, December 11, 1 to 2:30 PM
Explore the new trails at Two Ponds, including the accessible Jeffress Williams Pathway and boardwalk, and the upper wetland loop. Learn about the sensitive Atlantic White Cedar Swamp habitat, and if you're lucky, you might spot otters playing in Jones Pond!
Directions: Meet in the parking lot for Atria Woodbriar Place, 389 Gifford Street, Falmouth.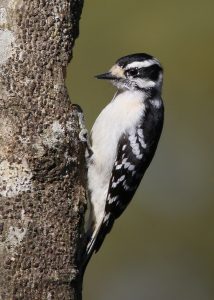 Peterson Farm with Molly Cornell
Monday, December 16, 10 to 11:30 AM
Molly Cornell will lead an easy walk around the farm fields and on the trails in the woods nearby. A variety of woodland, field and edge habitats makes this one of the most enjoyable birding spots in Falmouth. This time of year, walkers can appreciate the glacial topography of the area while also being on the lookout for woodpeckers and other winter birds.
Directions: Meet at Peterson Farm (119 Woods Hole Road). Heading south on Woods Hole Road, turn right at McCallum Drive and then fork immediately right onto the driveway to the farm. Proceed to the parking area near the shed buildings.
Many more walks are coming in January and February! Stay tuned for details!
Mark your calendars now for the Winter Walks in Beebe Woods…every other Friday, January through April (except for one Thursday). This T3C-Historic Highfield partnership involves a walk in our treasured Beebe Woods (a different route each time) followed by a short indoor visit with snacks at Highfield Hall. Dates: January 10 & 24, February 7 & 21, March 5 (THURSDAY) & 20, and April 3 & 17.
Also, in the new year, our Winter & Spring Speaker Series (in collaboration with Salt Pond Areas Bird Sanctuaries, Inc.) will feature talks on mushrooms, coyotes, invasive insects, and ospreys. Thursday evenings, January 9, February 13, March 12 and April 2 (not April 9).
We hope you will join us!