Walking Falmouth: A Guide to Falmouth's Best Nature Hikes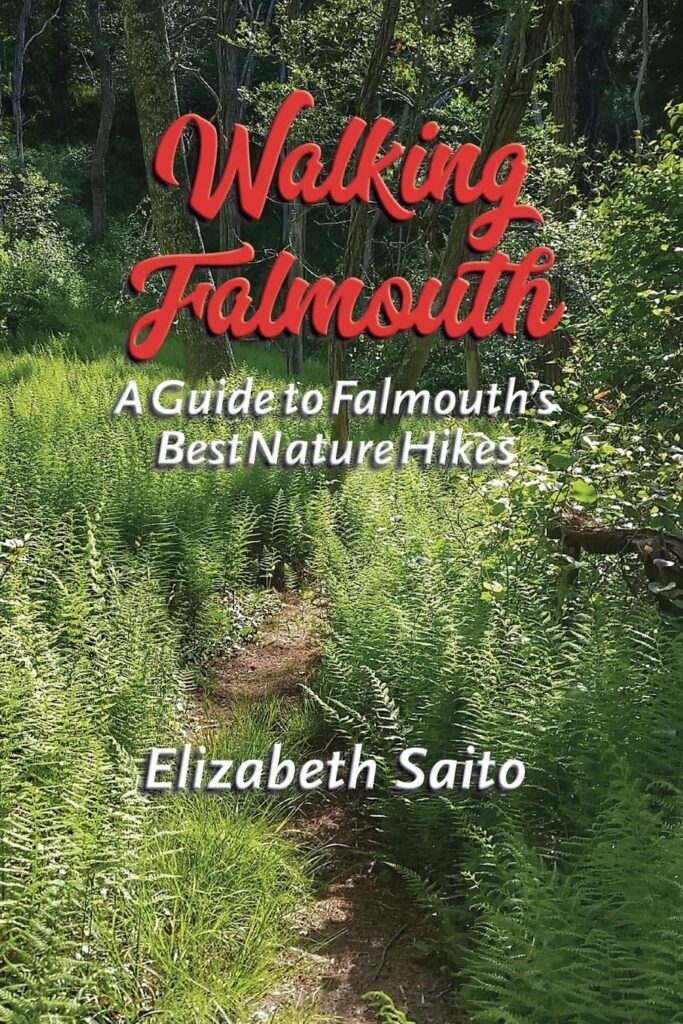 The 300 Committee Land Trust (T3C) is delighted to spread the word about Elizabeth Saito's new book, Walking Falmouth: A Guide to Falmouth's Best Nature Hikes.
Out this spring, the book is a guide to the trails and history of conservation lands in Falmouth and features 16 different walks in all parts of town. Each entry includes a map, route suggestion and information on parking, along with a narrative description detailing the parcel's natural and social history. Local favorites are featured, like loops in Beebe Woods, Long Pond and Bourne Farm, and others, maybe less known, like Collins Woodlot and the Quashnet River Greenway.
The featured trails have been preserved by T3C and other land conservation organizations, including the Buzzards Bay Coalition, Oyster Pond Environmental Trust, Salt Pond Areas Bird Sanctuaries, and the Town of Falmouth.
Author Elizabeth Saito has dedicated the book to T3C's founders, primarily Vicky Lowell, Bruce Tripp and Eric Turkington, and has generously pledged 50% of book sales to support T3C's land protection work across Falmouth.
We hope you'll want your own copy of this comprehensive guide to walking trails in Falmouth, available now at Eight Cousins Bookstore on Main Street in Falmouth. Perhaps it will inspire you to visit, explore and learn something new about our local conservation lands, and maybe even discover a new favorite.